Sam's Hand & Foot Printing
It was a hard days work on Thursday having been woken up with a support call at 3am. However, before I was home early in the afternoon for a catch-up on lost sleep, Ali and I took Sam to 'The Crockery' to have Sam's hands and feet immortalised in both clay and paint.
The clay came first and here's a couple of pictures of Sam seeming to enjoy having his extremities pushed into damp clay...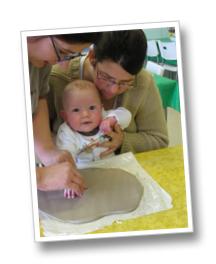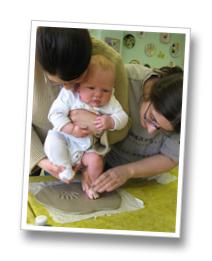 And after a bit of decorating and writing here's the final prints made on tiles ready for glazing...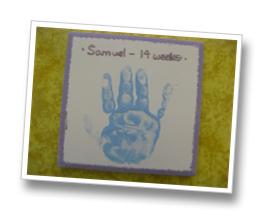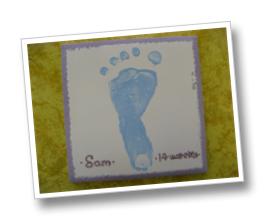 Post by: Philip Hendry